Buy IMatch 5 now for only US$ 109.99.
See the share-it order page for prices in your local currency.
All major credit cards, PayPal, purchase orders and many other forms of payment accepted.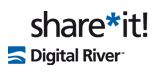 IMatch is distributed by our eCommerce partner share-it.
Buy IMatch safely via their secure on-line shop. You can
download the licensed version immediately
after your purchase is complete.
Users with a license for IMatch 3.5 or higher can buy IMatch 5 at a special discounted price. See below for details.

You can
download and try
our software for free for 30 days. This allows you to test our products on your systems, with your files and your workflow.
Only when you are satisfied and you know that the software works, you give us some of your hard earned cash.IMatch runs on Microsoft Windows 7 and later versions of Windows. Windows XP is
not
supported! See
Hardware & Software Requirements
for details.
Got a Coupon Code?
If you have a coupon code for IMatch, click here for more information.
More Information about IMatch 5?
Please go to the IMatch 5 web site to see how IMatch can help you organize your digital images and other digital assets efficiently.
Contact & Support
The primary support forum for IMatch is the free photools.community web site. Here you can get questions answered and discuss IMatch- and DAM-related topics with other IMatch users from over 60 countries.
See  the support page for more information about how to reach us directly. Whether you already have a license or you are working with the trial version: We do pre-sales support.
Hardware and Software Requirements
IMatch runs on Windows Vista, Windows 7 and Windows 8. Both 32 and 64 Bit Windows versions are supported. IMatch 5 does not work on Windows XP. Follow this link for additional details.

Upgrading from IMatch 3 to IMatch 5?
To upgrade your existing IMatch 3 license to IMatch 5, please follow this link.
The Order Process
You purchase IMatch via the share-it! web site, using their secure order process. Minutes after your purchase share-it! sends you an email with the user name and password you use to download the licensed version of IMatch from the photools.com customerWeb to your computer.
Installing the licensed version of IMatch automatically updates the existing IMatch trial version or existing IMatch installations to the latest release. Your personal settings and database are automatically imported or migrated as needed.
Your License
As long as your license is valid you can always download the most recent version of IMatch from the photools.com customerWeb site. If you somehow lose your installation or you buy a new computer, just download and install IMatch again.
If you lose your license info or you need assistance with installing or upgrading IMatch, contact us via the support area.
Update and Upgrade Policy
Updates, often referred to as service packs, are occasionally required to bring you necessary fixes or minor modifications to your software. Updates are available free of charge to all licensed users of the corresponding product line and version.
Upgrades, on the other hand, are major product releases that often contain significant changes and feature enhancements to the product. Upgrades may or may not be available free of charge.
All updates / service packs are free of charge for registered users of the corresponding product line and version.
When we release an upgrade, registered customers of the corresponding previous version will be able to upgrade to the latest release for a fair upgrade fee (discounted upgrade).
This discounted upgrade period may be limited to a certain time period.
Customers who have registered IMatch within 6 months before the release date of an upgrade are automatically eligible for a free upgrade.
End of Support
Support for the previous major product version ends six months after the successor version has been released. For example: Six months after IMatch 10 has been released, no support is given anymore for IMatch version 9.5 or older.
Refunds Policy
No refunds will be issued for IMatch software. We provide a free evaluation version of IMatch so that you can confirm that the software meets your needs prior to placing an order.
Since photools.com is offering non-tangible irrevocable goods we do not issue refunds after the purchase is made, which you are responsible for understanding upon placing the order. IMatch is very versatile and covers many aspects of digital image management and related issues. Please take the time to try out the evaluation version prior to ordering to be sure it meets your specific needs.
If you don't accept this, or this no refunds policy is illegal where you live, just don't order IMatch. If you have questions or you need support during your evaluation period, contact us via the support area.
All information on this page is subject to change without notice. By ordering you agree to these terms.