Since 1998 photools.com has been developing software for managing digital images, documents and other digital assets. IMatch has become the image database software of choice for amateur and professional photographers, photo agencies, librarians, archivists, graphic artists, scientists, insurance specialists, health-care, governmental and police users in over 60 countries.

Organize images and other digital files
your way
.
Start quick and simple but have unlimited possibilities later. IMatch is reliable, affordable, fast, independent, works with your other applications, is based on Open Standards and does not lock you in.
Read the latest user reviews for IMatch on Capterra.com.
What does IMatch do?
IMatch is a Digital Asset Management system (DAM) for Windows. It solves the problem of managing collections of digital files by making them searchable and accessible. IMatch provides tools for organizing, finding, viewing, presenting, processing and converting images, music, videos, PDF and  Office documents and all other digital files.
Unlike other image catalog databases or asset management systems, IMatch manages your files where they are, without requiring that you move your files into some sort of database or even re-arrange your files on disk. IMatch adapts to your environment and workflow.
It's features for professional metadata management are unparalleled. Whether you just manage your private photos or you deliver images to clients, news agencies or stock photo web sites, IMatch has the tools to streamline your workflow. Try it for yourself.
What does IMatch look like?
Some impressions of IMatch. See the user profiles below for larger images and detailed information on how different user types work with IMatch. These real-world examples explain best what IMatch can do for you.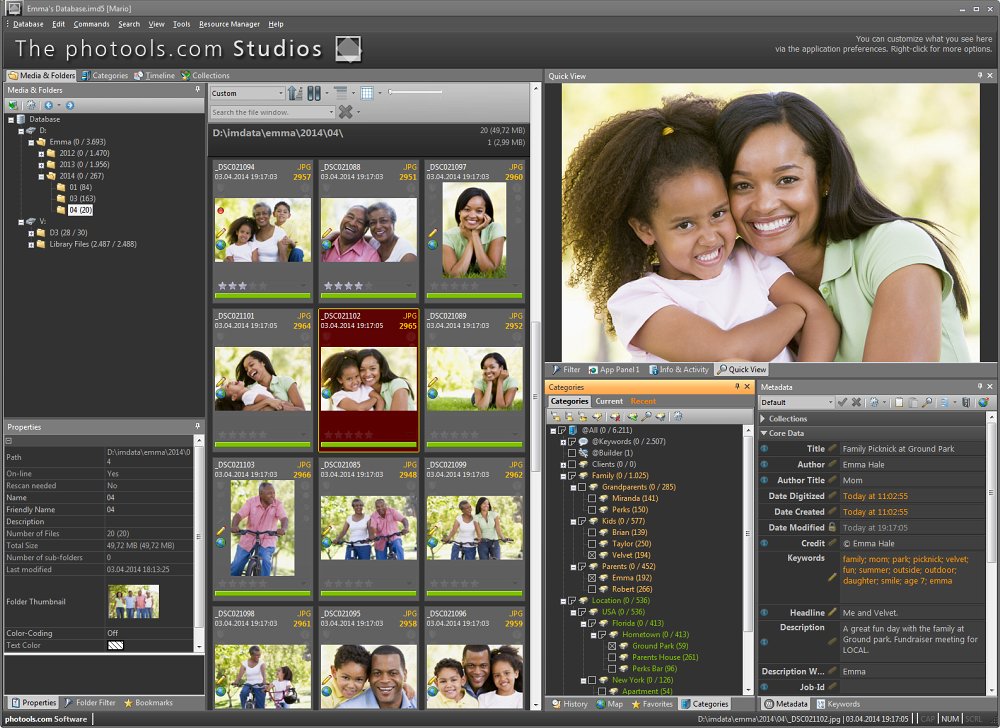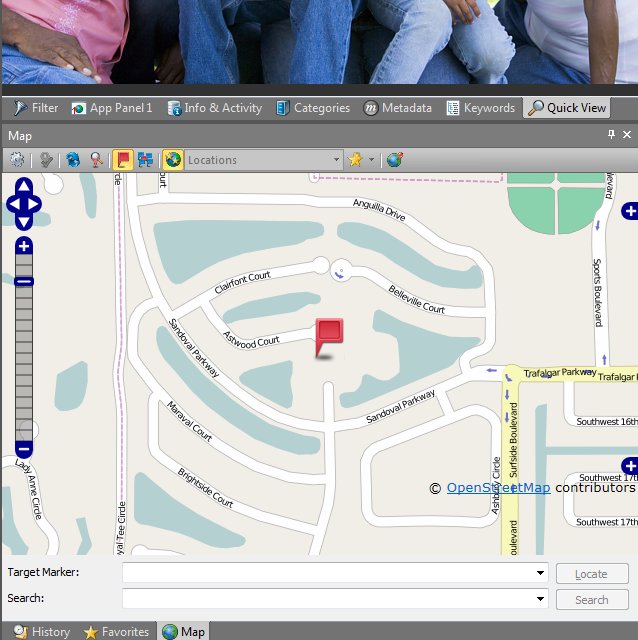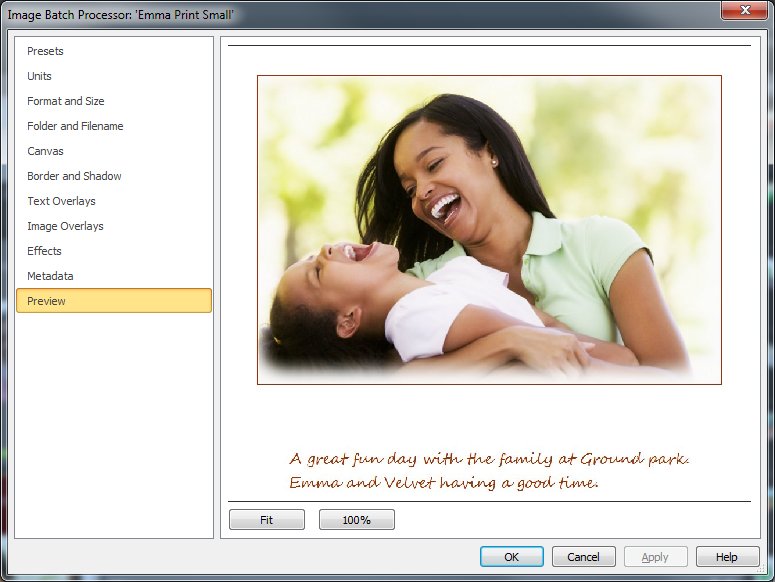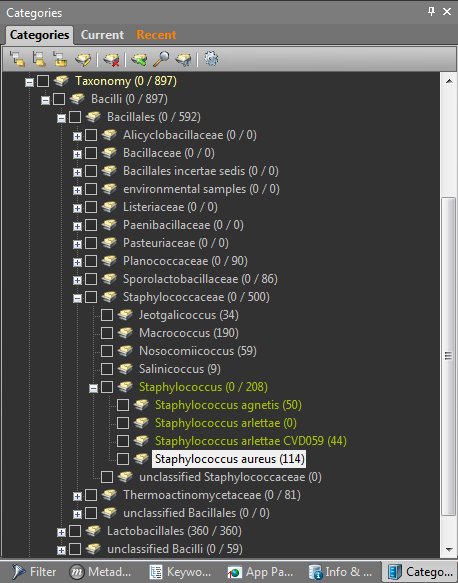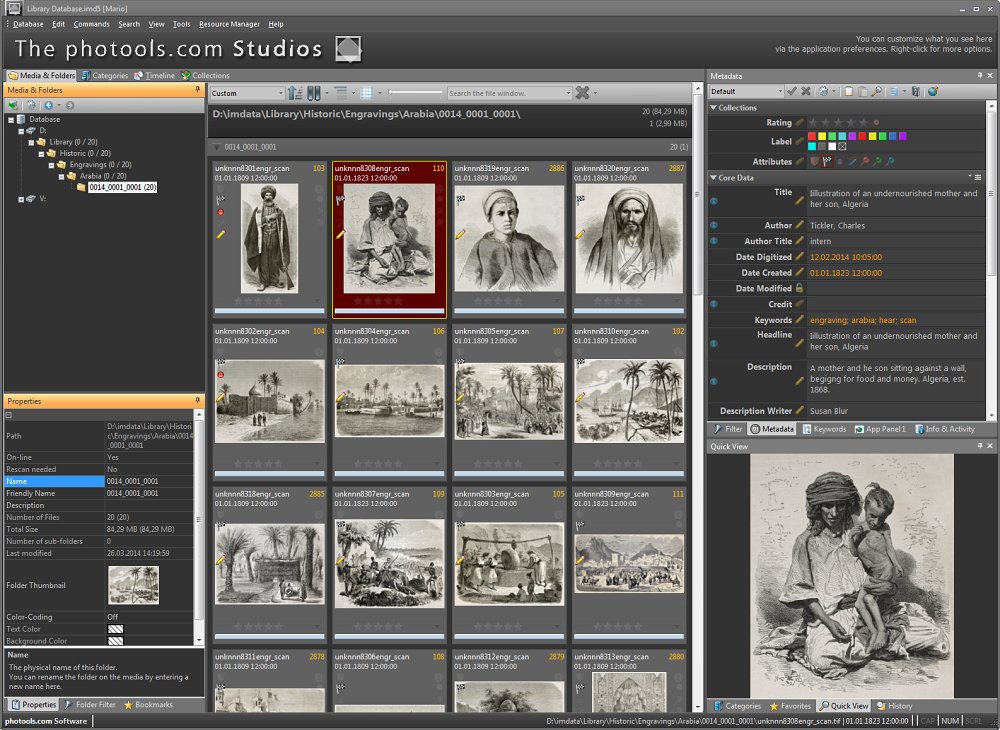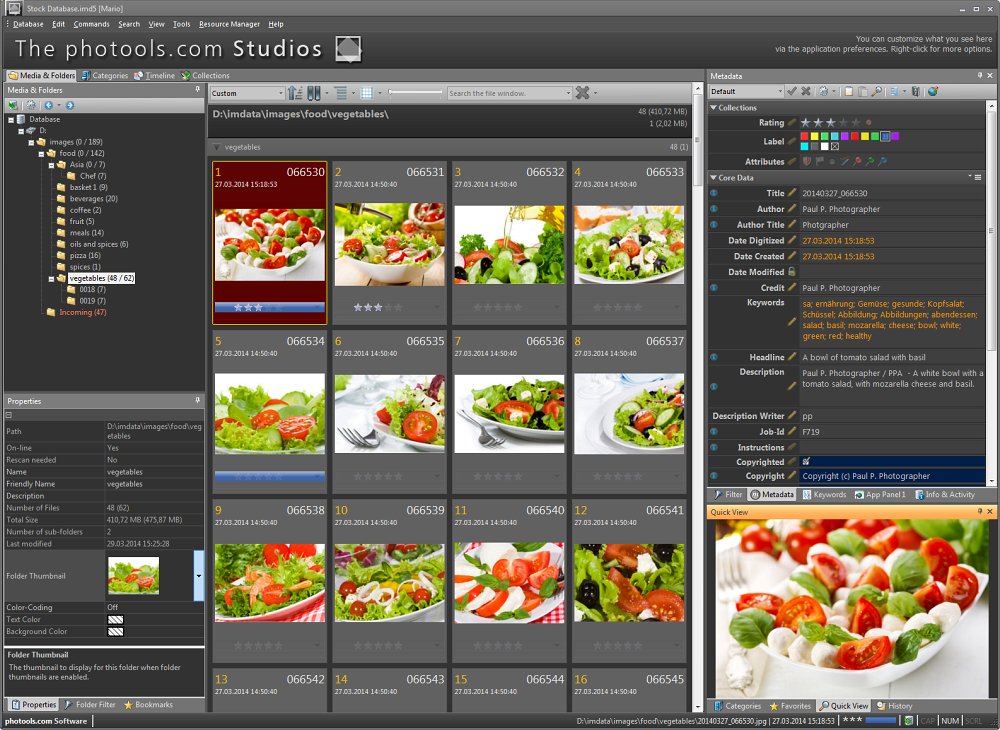 Why do you need it?
With IMatch, you are finally able to manage all your files in a single application. This saves a lot of effort with digital photography – and it's indispensable when you work on projects which involve multiple applications from different vendors and files in a multitude of formats.
IMatch is an ideal companion for typical RAW processing applications, which usually have only limited cataloging and organization capabilities. IMatch also complements image and video editors, music software, office applications, video players, databases, back-office systems…
IMatch creates an index (or catalog) of all your files, extracts metadata and other information and stores this data in an internal high-performance database. It does not require you to change your physical file structure in any way. IMatch manages all your files where they are!
How users work with IMatch
IMatch is best explained by showing you how users work with it in real life. In the table below, we present six different users. Each user has a different job, works in a different environment and has different requirements for a digital asset management system.
Click on any of these users to see how they use IMatch. This will provide you with a very good impression of how you can use IMatch to solve your image and document management problems.
IMatch 5 at a Glance
5th generation Digital Asset Management System made in Germany.
Developed and supported since 1998.

Thousands of users in over 60 countries.

Runs on Windows Vista, Windows 7, Windows 8/8.1 and Windows 10.
Efficient and easy to use whether you have 20,000 or over 200,000 files to manage.
Reliable, fast and industry-standard image database system.
Manages all major image and RAW formats, vector files, audio & video files, Office documents, PDF files, MP3 files and more…
Powerful search and filter features. Find any image in seconds. Search by file names, metadata, colors, keywords, GPS data, …
Works with your existing file organization schema, internal and external disks, network storage and removable media.
Flexible categorization and organizing features for both professional and home use.
Supports all major metadata standards: IPTC, EXIF, GPS, XMP, ID3, PDF, QuickTime, Office, plus maker notes from hundreds of camera models.
Fully color managed.
Handles a virtually unlimited number of files per database.
Databases can be shared among multiple users.
Seamlessly cooperates with all your other applications.
Flexible batch-processing, batch-renaming, file distribution and import/export features.
Many productivity features for both professional and home users.
Built-in scripting language plus unique support for HTML & JavaScript Apps.
Database-in-Database concept for customizable and private data storage.
Extensive high-quality documentation, tutorials, free support and user community.
Unmatched productivity and flexibility.
User Testimonials and Reviews
See what real IMatch users have to say about IMatch:
As IMatch works so smoothly (even with over 300,000 images) it can be forgotten just how much work it is doing in the background. You really have done an incredible job!
I am a pro photographer who specialises in Sports, Gig/Festival and Press photography.
It's amazing the forethought you have put into this software that even this was foreseen and a solution built in. I am amazed, as always, at IMatch's sophistication and ability to do anything I ask of it.

Christopher Pratt
Reading, United Kingdom
IMatch 5 is the world's most powerful image management and organization software. For over a decade IMatch has stayed ahead of the competition by offering the most feature-rich, customizable, and blazingly-fast digital document management solution to both tech-savvy power users and in-the-know beginners.
I've been online for over 30 years and consider IMatch 5 among the very top pieces of software I've ever used, and by far the best image and document management solution available.
With a free trial available you owe it to yourself to try IMatch 5 and see for yourself why it outperforms Adobe Lightroom and all other competitors.

— Lane R. Ellis, lead editor, Pubcon Inc.
I completely rely on IMatch for managing most digital assets on my PC system — not only photographs, but also audio, Office files, PDFs, and more. I can find what I need in a variety of ways, quickly, and can also produce copies of images with the metadata I want printed on them or embedded into them. It's fabulous! The support by both the software's author and the extensive user community is unmatched for speed and excellence.

Thomas A. Adler, Ph.D.
Lexington, Kentucky, USA
I have about 200,000 photos taken by my wife and me in 60 countries over the last 50 years; literally a lifetime of memories. We use IMatch to categorize and retrieve those photos/memories quickly and easily. We would be lost without it.

— Ted Cash (Retired)
IMatch 5: I (& my 150K+ images, documents & recordings) would be lost – literally – without it!

— Ed Knepley
We use IMatch in our research lab to organize, classify and view over 150,000 digital assets. We save so much time and can find any file in an instant. Amazing!

— Dr. Rose Wesley-Bright
You love coffee? IMatch 5 is like a coffee with celestial fragrance from a portafilter coffee machine. Unique, powerful, and with the proper settings, you will feel the magic world of coffee with IMatch 5.

— Markus J. Hässig (CEO of Fotoagentur sinus.ch, Switzerland)
I am an amateur photographer and genealogist. My image collection was about 25,000 images when I started with IMatch many years ago and has grown to about 55,000 images today. I know in my mind that I have an image somewhere that just suits the purpose for one of my many collages, one of my entries into my genealogy database or perhaps, a request from my wife for a print of a certain image taken many years ago. Before IMatch, it could take me many hours to find that image. I started by cataloging all new digital images while digitizing and cataloging my existing negatives and old prints. After many years, I can find "that image" with just a few clicks in a very short time. I could not have done this without adopting DAM principles and the IMatch software with the availability of the hierarchical its cataloging features. I have grown with IMatch and am looking forward to working with the many very powerful features in version 5.

— David Hankinson
Because after using IMATCH for at least 9 years, I cannot conceive a better DAM software. Solid as a rock, customisable as per your wishes, excellent price / value. Top support and well..the mother of all applications… well, that MAY be a slight exaggeration. But it is DAM good.
The limitation of the sw up to now has been the user in front of the keyboard. And with a completely new user Interface and new features, I'm waiting for the time to go live with it.

— Ignacio García (Avid Photographer… and Manager of around 200k Image files in IM)
I have been using Lightroom and IMatch since 2006 and consider both to be absolutely crucial for the processing and organization of my 100,000+ digital images, a collection that increases in number with each passing year. IMatch provides so much organizational flexibility and power, with it I can find any image or combination of images that I may need, in just a few seconds. Amongst its many powerful organization tools, it supports filters, color coding, thumbnails customized just the way I want, optional scripting for true customization, and so much more, it's only limited by my imagination.

IMatch 3 has been a reliable workhorse of a program for many years, however the new IMatch 5 is in a class all by itself by as it takes image/media management to levels I have never seen before.

IMatch is just one of hundreds of programs I have purchased a license for over the 30+ years I have used computers, yet it's one of the very few that I consider to be absolutely indispensable; I cannot imagine using anything else to organize my digital media.

— John Zeman, semi pro photographer / webmaster, Sac City Iowa.