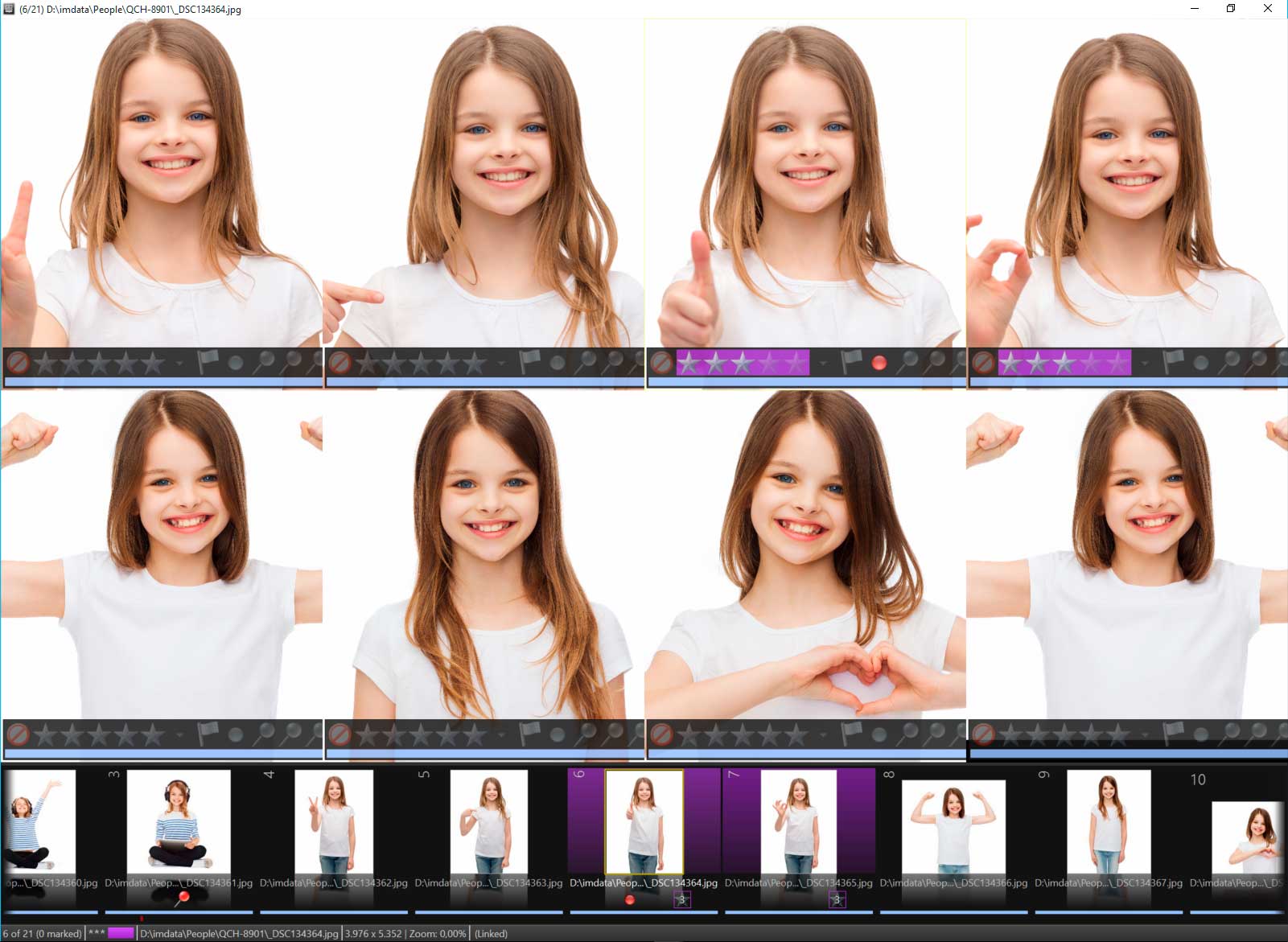 The Viewer can display up to 8 files, or quickly zoom into details with a single mouse-click.
The main feature for viewing, rating and culling images in IMatch is the Viewer. This module can display up to 8 images side-by-side with synchronized zoom and pan. If features controls to edit the rating and label of files, work with collections and categories. Overlays like text (configurable to your taste), file name, histogram, camera dashboard and various grids offer additional information.
Annotations are vector objects you can overlay over an image to add text, graphic objects, shapes, face annotations and more. Annotations are stored in the database and don't change the image itself.  You can just work with face annotations, or also use text boxes, graphics, stamps and other annotation objects. Annotations scale automatically, can be exported with the Batch Processor and are automatically managed in dedicated IMatch collections.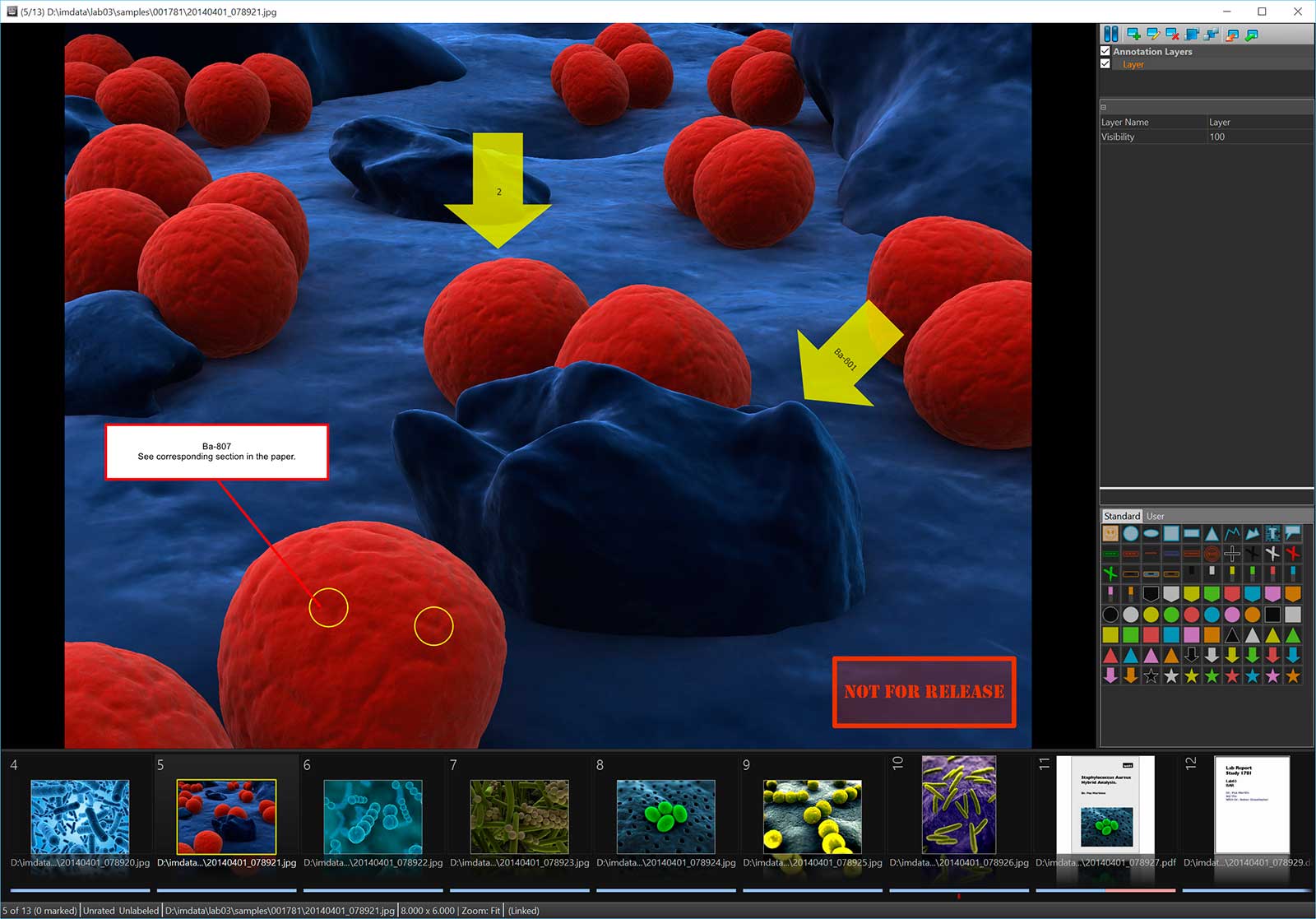 IMatch includes a slide show feature which allows you to present your files in full-screen mode, without any distractions. You can control the sequence, transition effects and the timing.