Since 1998 photools.com has been developing Digital Asset Management (DAM) software for managing digital images, documents and other digital assets. IMatch has become the image database software of choice for amateur and professional photographers, photo agencies, librarians, archivists, graphic artists, scientists, insurance specialists, health-care, governmental and police users in over 70 countries.
What Does IMatch Do?
IMatch is a Digital Asset Management system (DAM) for Windows. It enables you to organize collections of digital images, videos and other file types quickly and effortlessly. IMatch manages your files where they are, integrates into your existing workflow and cooperates with all the other software you use. Other terms often used for DAM are image management, image cataloging, photo cataloging or, in Germany, Digitale Bildverwaltung.
IMatch Overview Video
Watch this video for an overview of all major features in IMatch. More free videos are available in the IMatch Learning Center.
Combine IMatch with your favorite RAW processor or image editor etc. to get a top-notch solution for creating and managing your digital assets – now and in the future. While your favorite image editor may change over time, DAM is designed to last for decades.
Why IMatch?
Manages RAW files, videos, audio files, PDF files, office documents…
Easy to use for beginners
Highly flexible and customizable for expert users
20+ years on the market, used in over 70 countries
Manages your files where they are. No need to change your file organization
Find any file in seconds. Easy search mode and powerful filters for complex search requirements.
Adapts to your workflow, highly customizable for small and large screens
Works great with Lightroom, DxO, ON1, Capture One and other RAW processors, image editors, audio & video software, PDF & Office applications…
View and cull quickly in the integrated Viewer, with up to 8 images side-by-side
Build from ground-up as an Open System. Never locks you in
Supports all common metadata standards, including IPTC, EXIF, XMP, GPS, PDF, ID3 and others
Integrated IMatch AI for face recognition
Innovative features for People and Events
Automatic keywording (tagging) with the IMatch AutoTagger
Batch Conversion and image processing
Powerful Batch Renaming using any metadata tag, including date and time and sub-seconds
Find duplicate files (dupes)
Find visually similar files by color, shape, texture or sketch
Integrated multi-provider map module with reverse geocoding to add and edit GPS coordinates and location data. Track log import
Handles large collections with hundreds of thousands of files easily
Direct and personal support by the developers
Large and helpful user community

"IMatch has been my DAM of choice for many years."

— Andrew L., Pro Photographer

"Excellent DAM software… support is incredible"

— Aubrey O., Advanced amateur enthusiast photographer
IMatch Frequently Asked Questions
IMatch Video Tutorials
IMatch Online Help System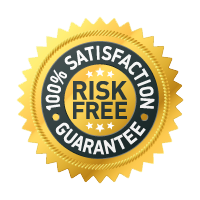 Test IMatch on your computer and with your files.
Download the 30-day trial version.
No registration required.
IMatch Frequently Asked Questions (FAQ)
The IMatch Digital Asset Management System Helps You With:
managing all your RAW and regular images, video and audio files, Office documents, PDF files etc. in one place
opening your files quickly in other applications
organizing, sorting and analyzing image collections of virtually any size
automatically grouping your files by topics like Location, Persons Shown, Motive, Event, Keywords as well as technical data like camera model, lens, aperture, shutter speed and more
adding and editing metadata like keywords, descriptions, headlines, rating…
reviewing, rating, tagging and culling files
working with GPS data, reverse geocoding and mapping your files
consistent and standard-compliant metadata management
searching and filtering any number of files
working with persons, events, categories and smart collections
quickly answering questions like"Show me all photos of Susan from our 2019 summer vacation" or "All my New York images in landscape orientation" or "All unprocessed files rated 3+ from last month" or "All images from this year with Tom and Mark"
keeping track of file histories (added, modified, viewed, …)
detecting and fixing problems in the metadata of your files
converting images into different formats and sizes
batch-renaming files (using any metadata, including date and time, sub-seconds and more)
finding duplicate files (dupes)
finding visually similar files by color, shape, texture and sketch
printing leaflets, flyers, photo books
…
IMatch Integrates Into Your Workflow
Unlike other image catalog databases or asset management systems, IMatch manages your files where they are, without requiring that you move your files into some sort of database or even re-arrange your files on disk. IMatch works with all your other software, e.g., your image editing and RAW processing applications, Office software, audio and video players.
IMatch enables you to organize all your files in one place. Whether you just manage your private photos or you are a professional delivering images to clients, news agencies or stock photo web sites, IMatch makes digital asset management easier and quicker.
Comprehensive Online Help
The integrated IMatch Help System is context-sensitive, complete and explains every feature and option available in IMatch. You can easily reach it from anywhere in IMatch by pressing the F1 key or clicking the Help button in dialog boxes.
Free IMatch Tutorial Videos
See IMatch in action in the many free video tutorials available in the IMatch Learning Center. From installation to face-recognition, these video tutorials will get you started in no time.
IMatch Licensing
IMatch is licensed per-user. The licensed user can install IMatch on any number of computers, provided that she/he is the only IMatch user on these systems.
Read the full license agreement online.