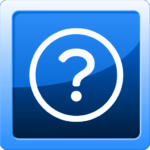 The IMatch Help System App
IMatch by default integrates the online version of the IMatch Help System.
This is the preferred way of using the integrated help system. It ensures that IMatch has always access to the most up-to-date version of the IMatch help, tutorials and additional resources.
For users who are not always connected to the Internet or who prefer to use a locally installed version of the help, a separate app is provided as an optional feature.
Download the app from below and install it on your computer after downloading. It automatically detects and updates older versions of the app.
Download the IMatch Help System App
The app uses a simple one-click installation process and does not require administrative privileges.
New versions of the app are made available on this page. IMatch will inform you when the version of the IMatch Help System App installed on your system is outdated.
Supported are: Windows 7, Windows 8, Windows 10. 64-bit editions only.
The app is based on the Electron Application Framework.
By downloading and installing this app you accept our license agreement and terms of use.