This article explains how you can quickly produce a KML file from GPS coordinates contained in your image files, e.g., for Google Earth and other software that supports the KML file format.
IMatch includes a range of features which enable you to add, edit and utilize GPS coordinates in your image files. The Map Panel is the main tool for working with geo-data in IMatch.
Today we focus on an easy way to reuse GPS data maintained by IMatch in other applications. We look at the built-in KML Exporter module which enables you to produce files which can be directly opened in applications like Google Earth™ and similar software.
Google Earth and KML Files
The KML Exporter allows you to select any number of image files and then export the GPS data of these images into standard KML files. The coordinates, the metadata you choose to include and the thumbnails are packed in easy-to-handle compressed KMZ files.
How it Works
As usual you select the files you want to export in a File Window. Then drag and drop them to the KML Exporter module in the Import & Export panel. The export module displays a dialog where you can pick a file name and enter a global title and description for the resulting KMZ file.
See the IMatch help system for an explanation of all options available in the KML Exporter.

Working with Metadata
Using standard IMatch variables you control the amount and formatting of the metadata you want to include for each file. This gives you access to all the information available in your IMatch database.
You can keep things simple and maybe just export the file name as the title into the KMZ file. Or you combine multiple metadata elements to create more expressive titles and descriptions. Google Earth can then display this data and the thumbnails in several ways.
Below is a sample image in IMatch. On the right you see the Metadata Panel which displays the information we've added for this file: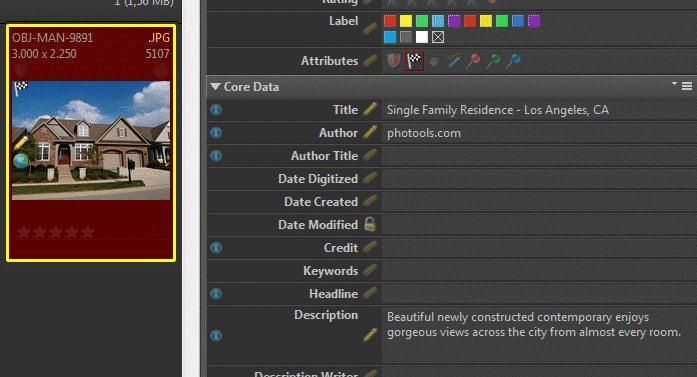 For this example we want to use both the title and the description. In the KML Export module we access both data elements via their corresponding variables and also tell IMatch how to format them in the output.
The Result
After the exporter has finished, we load the resulting KMZ file directly into Google Earth. As you can see, the results are pretty cool. The title, description and the thumbnail are beautifully formatted by Google Earth. Click the image for a larger view.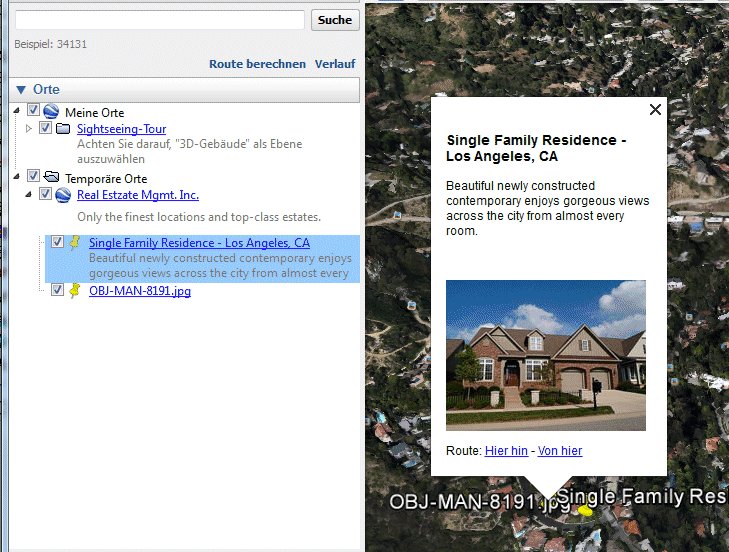 Summary
The built-in KML Export feature in the digital asset management system IMatch makes it easy to reuse GPS coordinates included in your image files in applications like Google Earth.